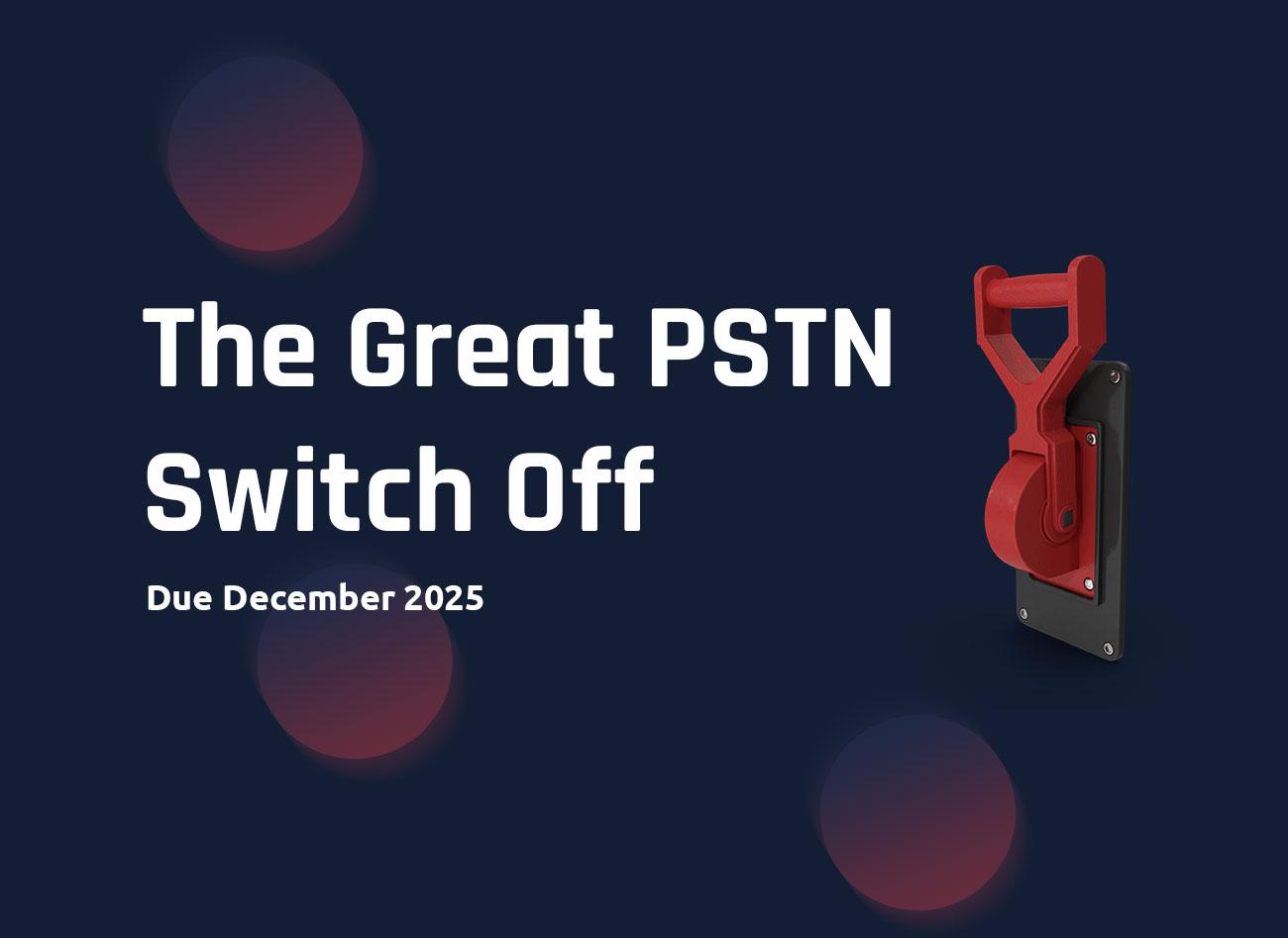 The great 2025 PSTN Switch off – How will it affect your business? 
Technology continues to move forward at a rapid pace, old technology becomes redundant. This has led to the forthcoming PSTN switch off in 2025. So, what is it and what does it mean for your business?
If you're reading this and you currently already use Primo for your telecommunications will not be affected in any way. If you use any less superior VoIP (Voice over IP) providers ;), then again you should be fine. However, if you're currently using a business phone system which operates over a PSTN line then you need to start looking at switching to a digital based solution.
Why is this happening?
Traditional infrastructure is complex, some of which has been in place since the 19th century. It is often based on copper wires which are beneath the ground and on overhead lines. As we've moved forward, we now rely on this less and less.
A digital only solution is more cost effective as it requires less resources and can boundaries such as locations.
How do I know if I'm using a traditional PSTN line?
If you turn off the internet and your phone suddenly stops ringing, you are most likely using a digital based line running calls over IP (Internet Protocol).
Handsets will be connected using cat 5 cables rather than traditional telephone lines.
However, to be 100% sure, it's work checking with your current provider who can confirm you package.
So, what are the benefits of a VoIP based system?
There are several reasons why a VoIP based phone system is better than a PSTN Line. These include the following:
Remove Location Restrictions
The recent pandemic has shown how crucial it is for businesses to be able to operate remotely. A traditional phone system is fixed at the location that it is installed at. Therefore, calls to that number are at that location. A VoIP based phone system removes that restraint you can receive calls on your business landline anywhere, in any way you want handset, mobile app and softphone.
Packed full of features
The PBX software is based in the cloud, this like other software can evolve and more and more features can be added and integrated. Out of the box it usually comes with various features such as IVR's, call recording, SMS and Ring Groups. These features can easily be configured and setup within a short period of time.
Traditionally if you wanted your PSTN phone system to evolve or have complex functionality, you would need to have an engineer visit and they would try to set up new features at significant costs.
Cost Saving
As the software is based in the cloud, there is no need for a physical PBX which can often cost thousands. There is less need for engineer visits as fixes are applied in the cloud (reducing the carbon footprint).
The ability to easily add new features can allow you to control calls better and make your business more efficient, saving time which can be used to grow the business.
Call costs are often cheaper as they run over the internet rather than traveling across copper wires.
2025 is years away, should I worry now?
One of the traditional methods of telecoms sales is tying customers into long term contracts. At Primo we don't do that, but you might find that you could be stuck at your existing provider for a year or two. Therefore, you might need to find out and plan everything you need to move provider to take action when needed.
There are also other services to consider which might run on your PSTN line including alarms, CCTV and door entry systems. These could also require research and setting up.
If you have any questions about the 2025 PSTN switch off, feel free to get in touch. We will happily talk to you about your current setup and advise accordingly.