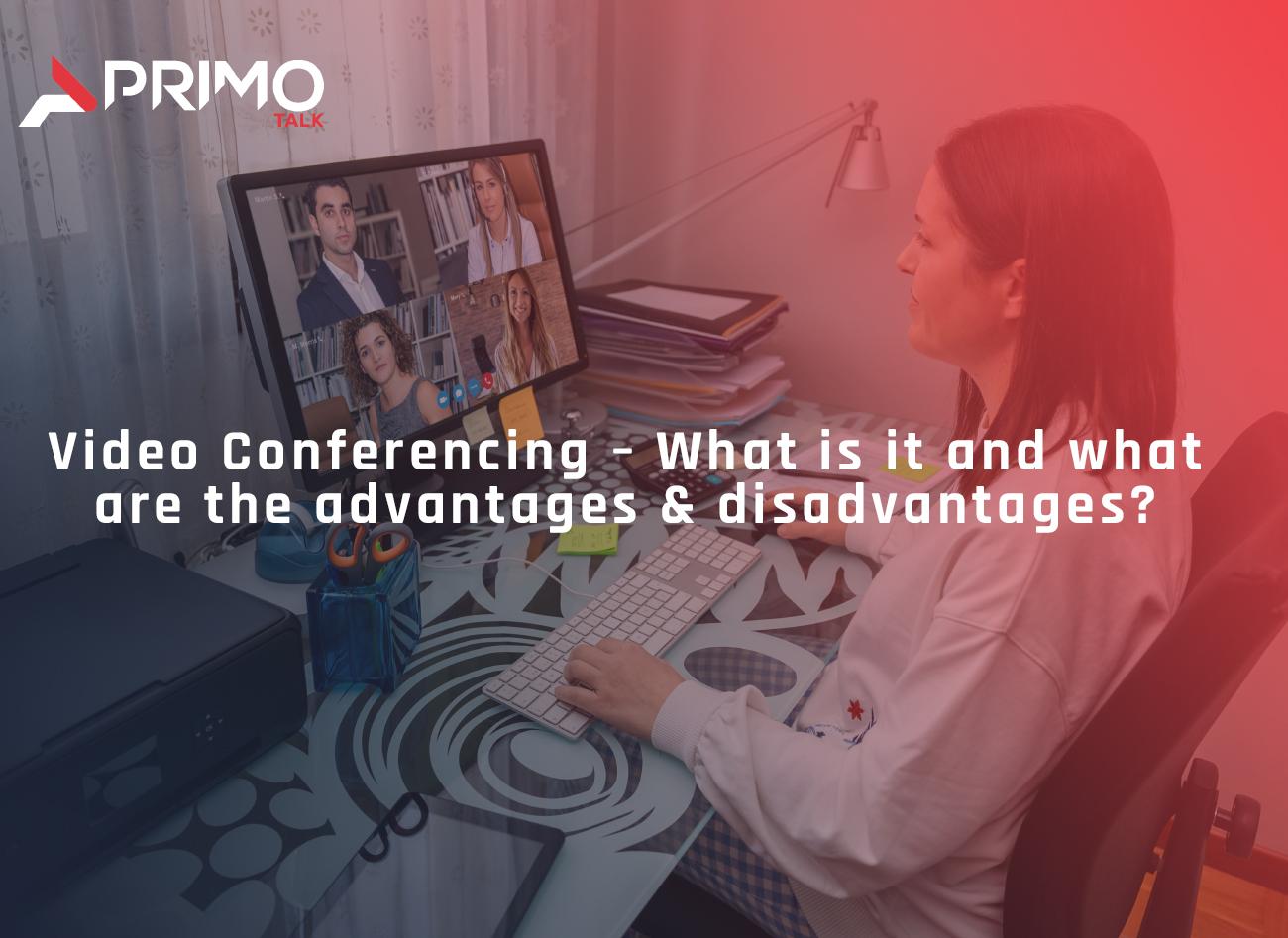 Video Conferencing – What is it and what are the advantages & disadvantages? 
Video communication is on the rise worldwide. Apps like FaceTime and Skype, as well as products like Skype, have become the norm in both businesses and homes; most people can relate to the idea of talking face-to-face via video. However, this is still something of a grey area for many, which is why we are going to take a closer look at it in this blog. 
What is video conferencing?
Simply put, a video conference is a video call between two or more people. Participants join the conference from their own devices, with computers, tablets, cell phones, and desk phones commonly used. The video and audio are transmitted over an Internet connection, making the technology similar to that of a standard VoIP call. However, a video conference requires different codecs than a voice call to compress and decompress the video data for faster transmission. 
How does video conferencing work? 
Holding a video conference works differently depending on your device or application. for example, on skype you can start a video call with any other Skype user by simply pressing the "Video Call" button that appears when a call is initiated. You can start a call with a video from the beginning or add a video to an ongoing call by using the on-screen indicators.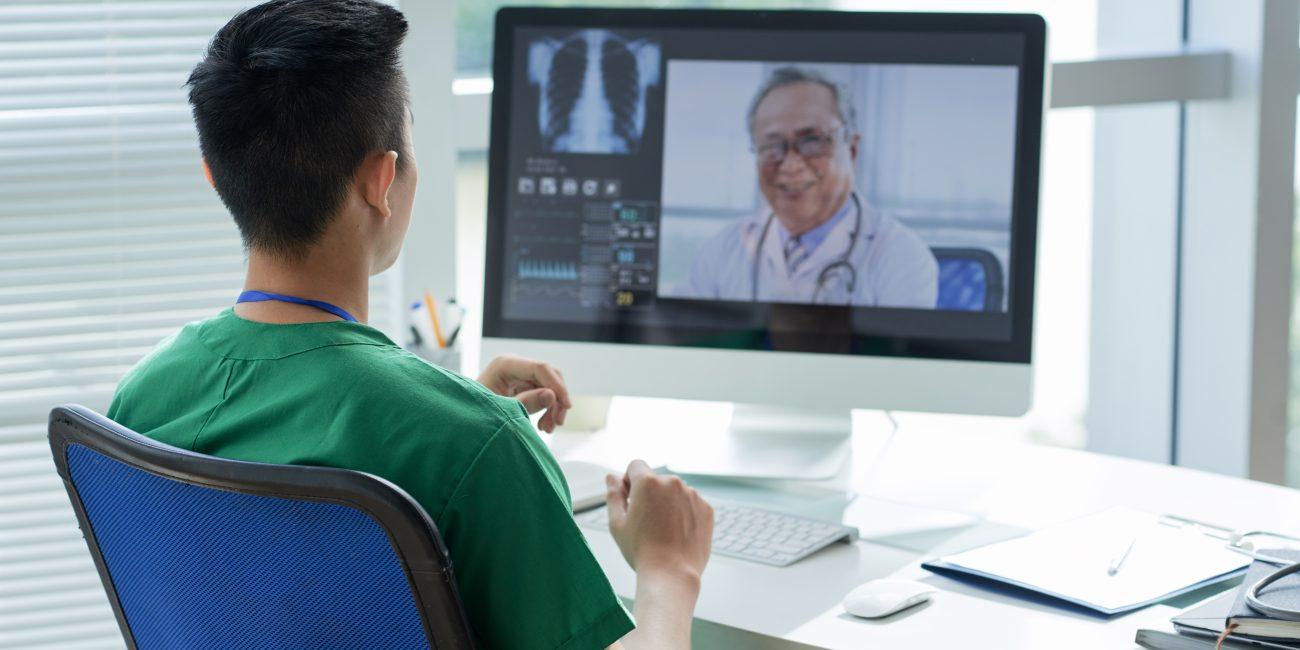 What are the advantages of video conferencing? 
1. More flexibility and convenience 
Flexibility and convenience are one of the main advantages of video conferencing in business. With video conferencing technologies, you have the freedom to meet with clients no matter where they are. And if you have a meeting with a group of clients and some cannot attend for some reason (time conflicts, for example), many video conferencing solutions allow you to record the meeting and share it with your clients later. 
Video conferencing is also much more convenient than physical meetings. They do not require travel and can also help you stay safe, especially during the difficult times of the COVID -19 lockdown. It makes you more mobile and allows you to join a video conference wherever you are – with a laptop, desktop, tablet, or even your smartphone. 
2. Increase trust 
During a video conference, you have the feeling of being in the same room with the people you are talking to, regardless of your actual location. Video conferencing allows you to maintain effective communication by making eye contact with your clients, building more trust than would be possible on an audio call. Seeing your appearance, hearing your tone of voice, and sensing your emotional state help your customers to be on the same page with you. 
3. Increase engagement 
When it comes to customer collaboration, video is proving more effective than audio. Face-to-face interaction allows participants to share information more effectively than voice alone can. It also gets your customers much more involved in the discussions, making your meetings more engaging and effective. 
4. Increase productivity
Another advantage is that it might help you be more productive. You no longer have to deal with back-and-forth communication and misplaced emails since video conferencing enable efficient collaboration in real-time. Instead of wasting time sending texts or emails and waiting for your clients to respond, you may hold a quick video call to address pressing issues immediately or get immediate feedback. Less uncertainty, delays, and misunderstandings result from this. 
5.

Better work-life balance
A better work-life balance is the last advantage of video conferencing. You may create a more flexible work schedule and spend less time on business trips thanks to video conferencing technology, giving you more time for your personal life. As a result, you'll experience less work-related stress and feel happier and more motivated.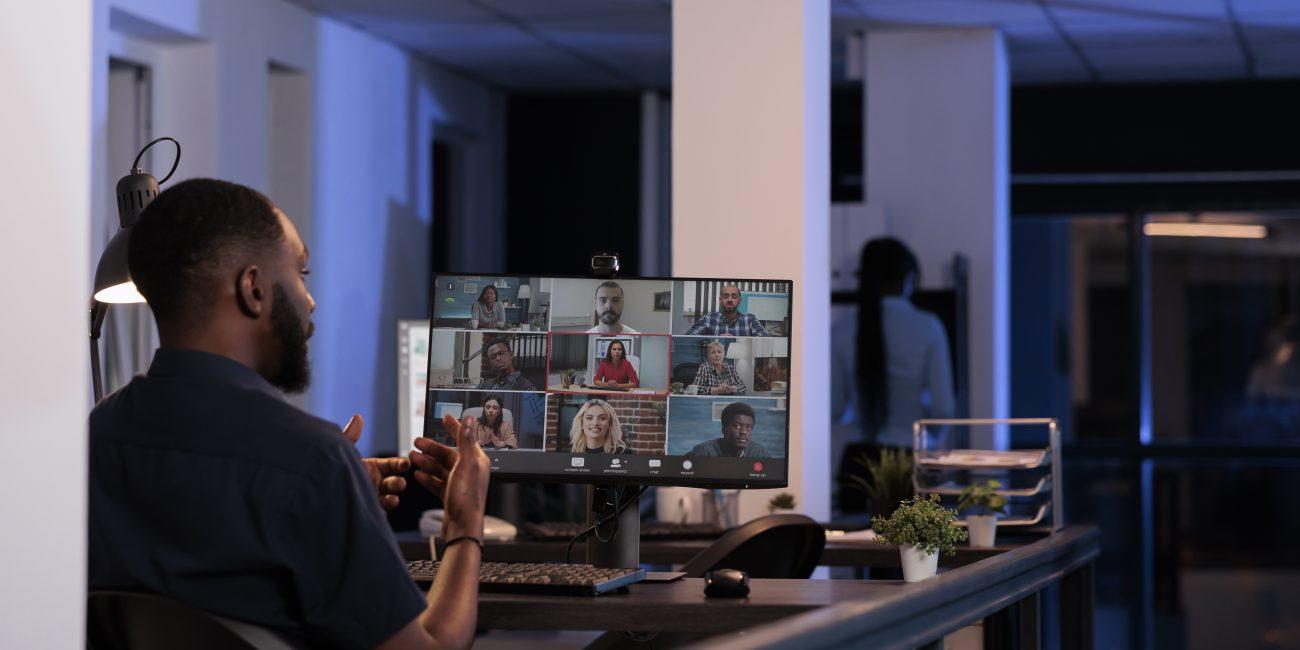 Does video conferencing have disadvantages?
1. Video Conferencing can be problematic between certain time zones 
Going overseas for a meeting required crossing into the other participants' time zone. There is no issue. With video conferencing, however, you must make concessions and put in less convenient hours of work to make the conference possible. Comparatively speaking, the inconvenience of getting to your meeting is much worse than this. 
2. It still lacks the personal touch of face-to-face communication
There is still a slight difference between the efficiency of video conferencing and a face-to-face meeting, despite the fact that the majority of conferencing solutions offered by live vendors come extremely close to simulating the experience of personal face-to-face communication online. 
 The majority of corporations are aware of this and frequently hold in-person meetings between teams to discuss crucial topics. However, whereas video conferencing service providers have unquestionably decreased the frequency of these meetings overall, they used to be the main means of communication between organisations. 
3. Even the best systems can suffer from technical problems
No technology is impervious to bugs and issues. Even though the majority of live video conferencing vendors offer round-the-clock assistance for each corporate system they install, bugs can still occur, wasting a lot of time and money for the business. 
Is it important to have a video calling function? 
We believe that the benefits far outweigh the potential drawbacks, so video conferencing is an incredibly useful tool to have at your disposal, even if it is still a growth area. 
Conclusion 
One of the best methods of communication for large enterprises is video conferencing since it gives everyone in the organisation a quick and dependable means to connect, collaborate, and discuss. Aside from improving communication efficiency, comfort, and cost for the company, video conferencing systems also offer a number of intangible advantages, such as raising employee productivity across the board.